About Us:
Woven with one concept at its core - the freedom to get outdoors. As founder of Woolly Tots, I fully believe kids thrive outside. The perfect weather conditions may not always exist, but with the right base layer, getting outside to learn, explore, and adventure is always possible. Dressing a toddler is hard enough so Woolly Tots keeps it simple. An ethically sourced, made in America, sustainable fashion-forward 100% Merino Wool base layer that regulates body temperature and drys in record time means you're never more than a minute away from being dressed to go! Woolly Tots are intentionally designed for versatility depending on the weather and your activity - skiing, camping, playing at the park, hiking, or cozying up on the couch - to be worn all on their own or as your tot's favorite new base layer.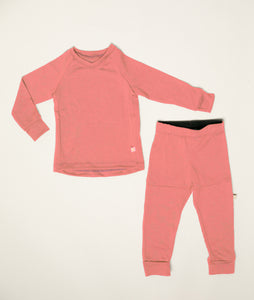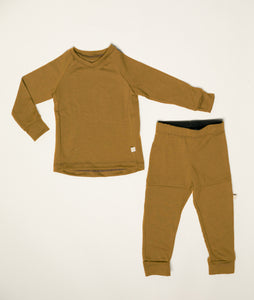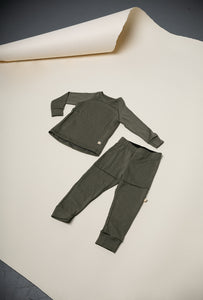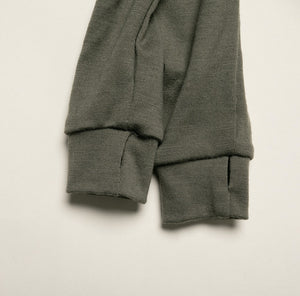 Thumbholes
Thumbholes are sure to be your kiddo's favorite feature! Thumbholes make getting out the door easier as your kid's sleeves won't roll up when putting on a jacket or gloves. They also help to keep their hands even warmer!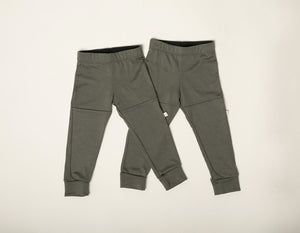 Reinforced knees
The leg panel is reinforced above the knee for added durability. Plush elastic waistband for added comfort.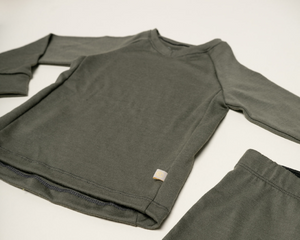 Side Gussets
The side gusset on our tops allow for added comfort and improved fit.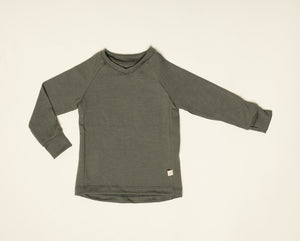 Designed longer in the torso
Longer in the back to keep those lower back's warm and snow out! A slight v-neck collar with raglan (a diagonal seam) style sleeves means no struggling to get this top over your toddler's head.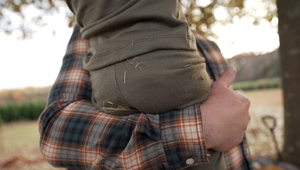 100% Machine Washable - Stain Resistant
100% Machine Washable - to extend the life of your wool, machine wash on delicate cycle and hang dry or tumble dry no heat.
Quality Matters
Woolly Tots is a small family-owned company dedicated to quality. Our pricing reflects working with reputable merino wool vendors from Australia whose innovative production methods and dynamic blends are matched by their commitment to environmental sustainability and animal welfare. All garments are then cut and sewn in America at a female-founded and managed apparel manufacturer. Garments are then sent to our family home - Woolly Tots Headquarters - where we package them with a special note just for you.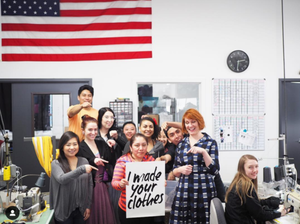 Made in America
All Woolly Tots garments are designed and tested in Utah and made in America. They are cut and sewn at a female-founded and managed apparel manufacturing factory located in St. Paul, Minnesota. They are a leader and advocate for bringing apparel production back to the USA.

Concious Style
The majority of garment makers are women. Most of whom earn less than $3/day, work 60+ hour weeks, face excessive overtime hours and other unsafe working conditions. Woolly Tots supports garment makers' rights and fair wages. #whomademyclothes